Hello, Outdoor Season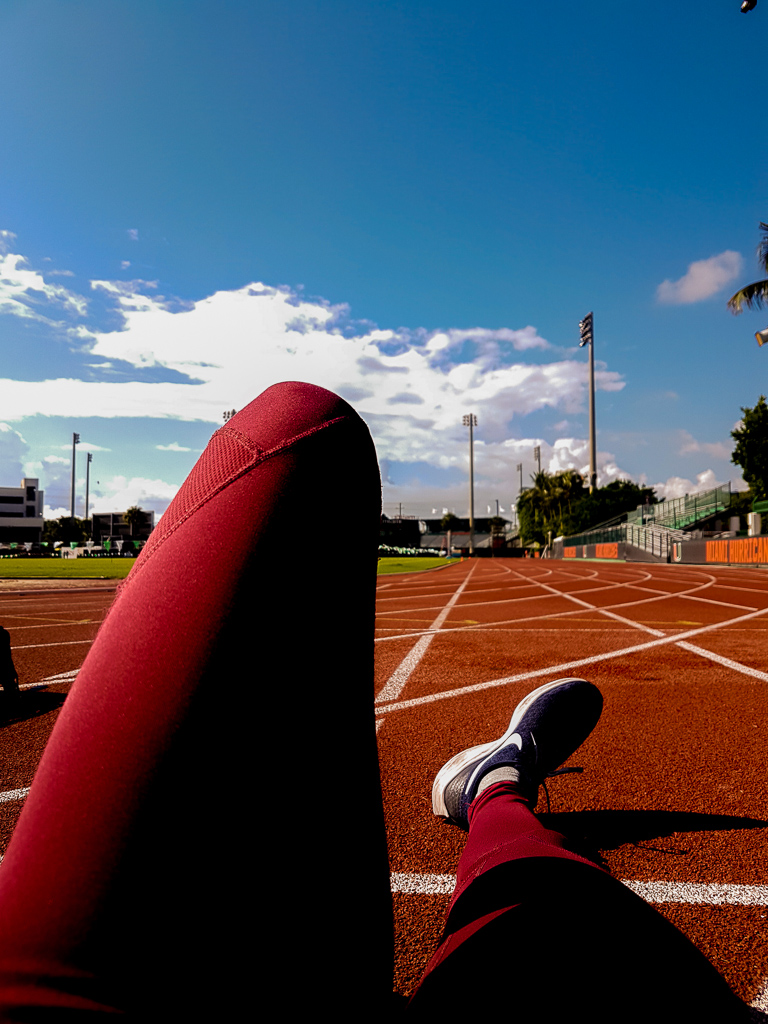 Florida Relays: The Season Opener
I opened up my outdoor season at Florida Relays this year! It's always exciting getting on the track for your first race of the season, especially when it's somewhere almost guaranteed to be warm, like Florida.
I originally planned to run the 200m first and the 100m the second, but I didn't get accepted into the 100m, so I stuck with the one race to focus on for the opener. In hindsight, not running into the 100m ended up being a blessing in disguise. With only one race to focus on, I pretty much just gave it my all.
The race went fine. I ran my second fastest 200 time ever (23.76) but obviously realized there was so much to work on. I felt strong and sure on the curve, but struggled to keep that feeling in the last 100 meters.
The subsequent week was spent getting my body back to neutral. My groin felt iffy coming off the race and in this sport, it's easy for the little things to come back and bite you in the ass later down the line.
After getting some good, hard practices in with no issues, I felt confident enough to jump back into racing. At this point, I'm feeling pretty fit. I want to get in what I call "race shape". Training and racing are two very different mediums, and while I could be doing amazing at practice, getting that feeling in a race is a totally different story.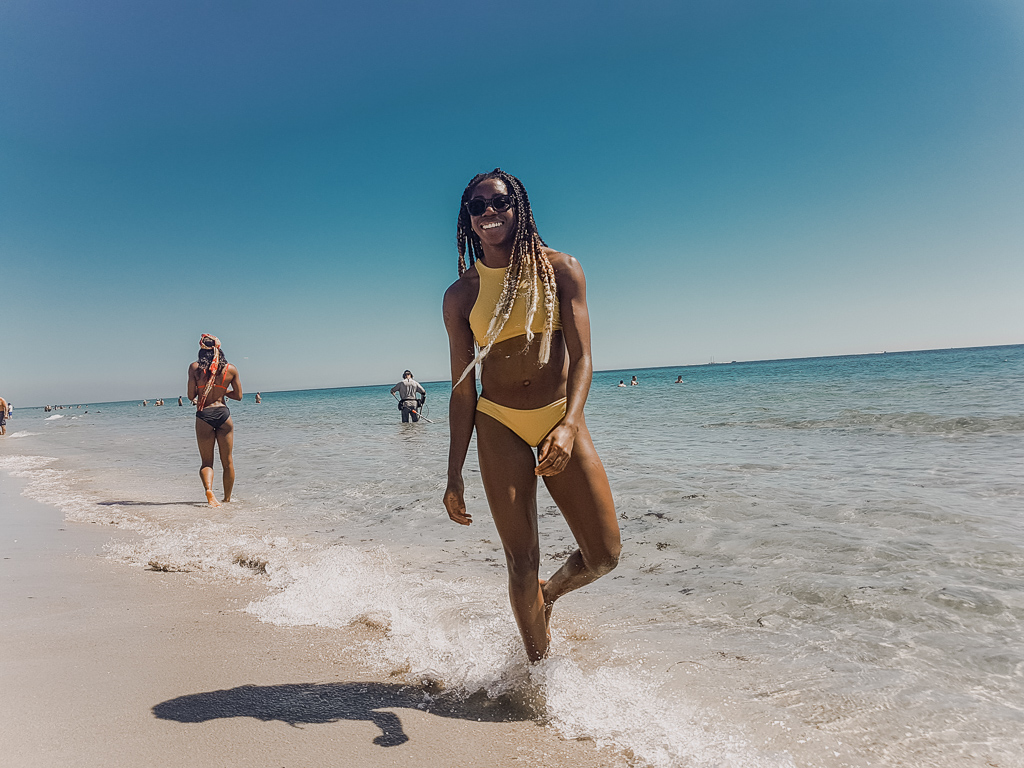 We started our first day in Miami relaxing on the beach. Having that beach day going into the meet was unexpectedly needed. Oftentimes I find myself putting a lot of restrictions on my actions and activities leading up to a meet.
I'll watch what I eat very carefully, I won't walk or wander around too much to "save my legs", I'll avoid a lot of new foods because I'm wary of how my body will react to them. Having a day with the team relaxing and just generally having a good time in the sun was a good reminder that sometimes the best thing to do is have fun with everything.

Too often you get caught up stressing about the perfect conditions and fighting for a time or a height or a distance. At the end of the day, it's all about finding joy in the sport. Even with the lowest of low performances, if you can find tidbits of happiness in the process, it can make it all worth it.

And I did have fun in Miami, maybe the most fun I've had at a meet since the Commonwealth Games in Australia. I had an amazing time at the beach, ate some delicious food, and enjoyed the meet.

This time around I ran the 100 and 200. I ran a windy 11.37. Disappointed about the wind, but very excited for the next one. The 200 wasn't as great. I was beat from the 100 and I'm probably still getting used to running outdoors in the blazing heat. I'm sure it'll all come together in the coming weeks.

It's back to the drawing board this week. Getting the kinks out and always moving forward. I'll be back at the University of Florida next week running both races again, so we'll see how it goes!
I'm still finalizing my schedule for the rest of the summer, but as things come in I'll update you guys here! And if there's anything else you're curious about let me know! I can never really talk too much about track.
♥︎ Gemma
Want to lend a hand on my Olympic journey? Check out a few ways below: